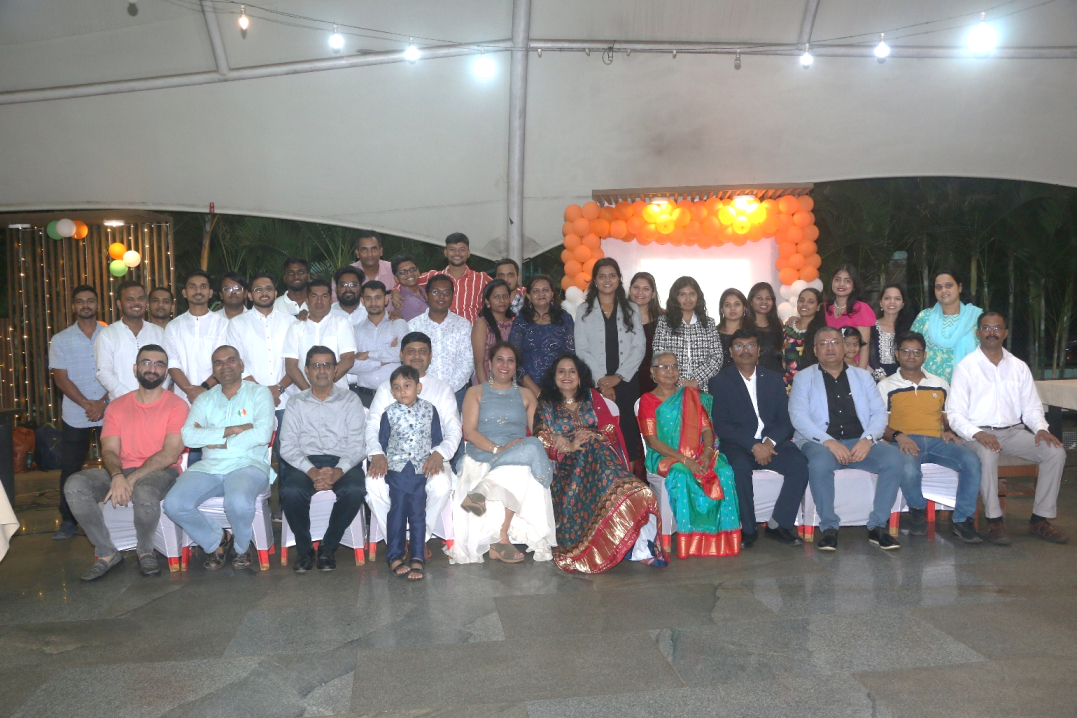 SATTVA EngiTech (SET) takes pride in celebrating its Anniversary in conjunction with India's Independence Day on August 15th. This year's celebration took place at the picturesque "Pavithra Café of Golf Course, located in Kharghar".
To celebrate this delightful occasion, all the employees, associates, and well-wishers with their families were invited. All SET members shared their invaluable experiences, fostering a sense of unity and camaraderie. Performance Awards and Promotions were announced, which created good enthusiasm among the members.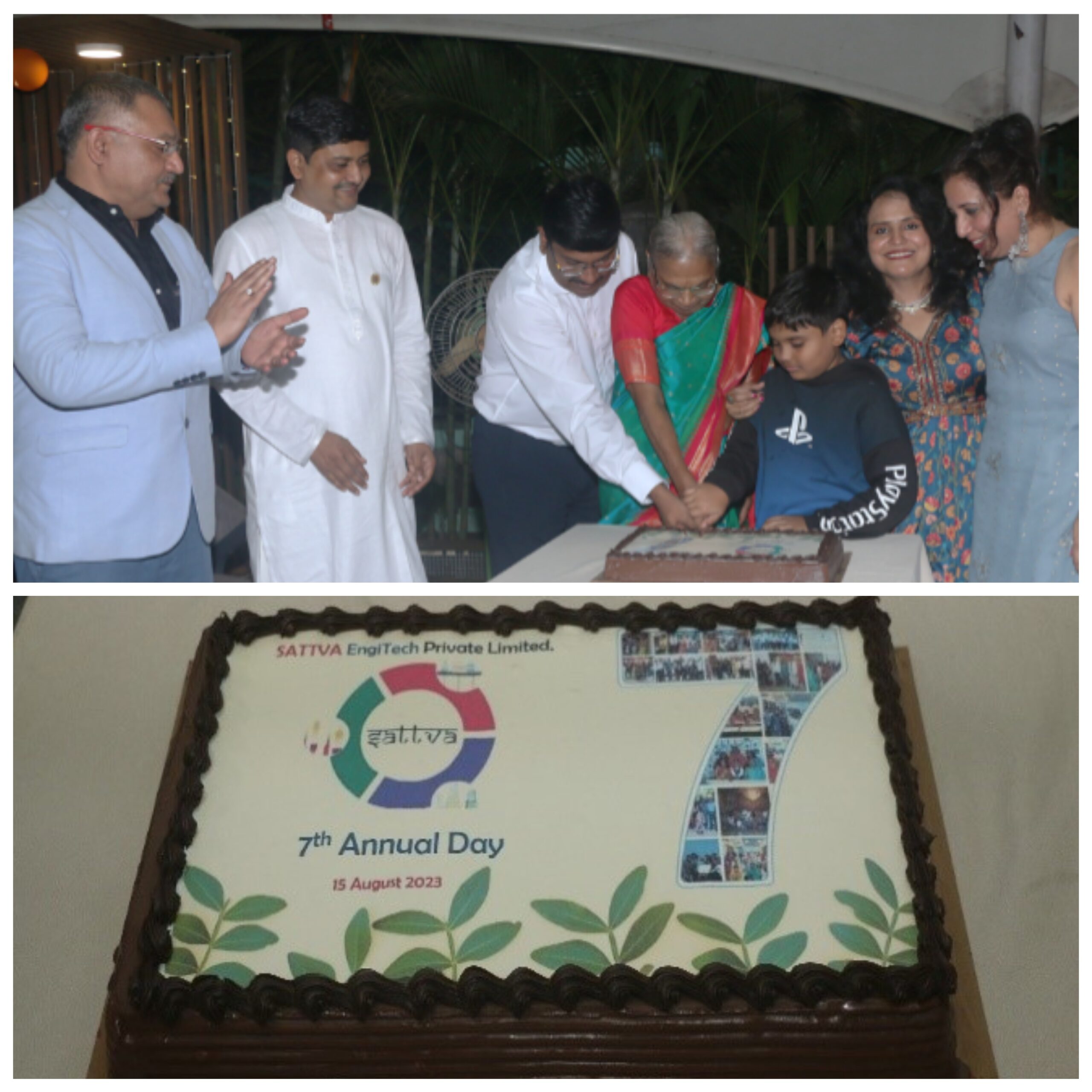 The sweetness of this celebration was increased with a cake-cutting ceremony that was graced by the presence of the entire Board of Directors. With this SATTVA has marked its another year of success and initiated its upcoming achievement.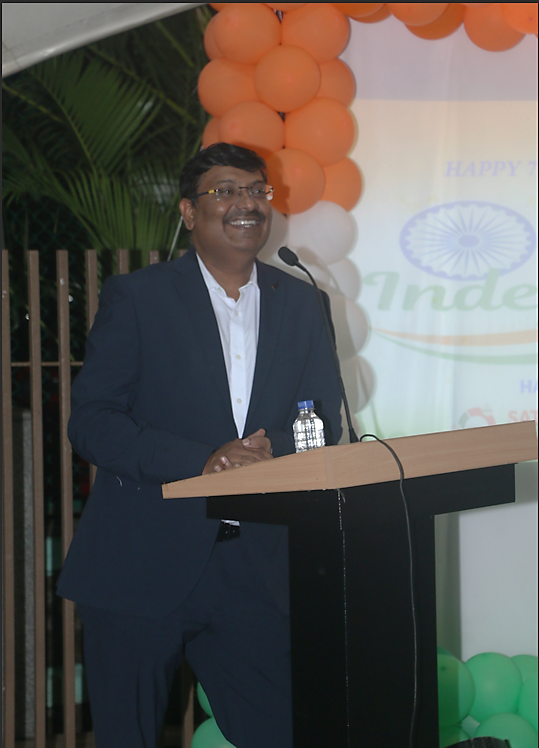 Our Hon'ble MD & CEO, Mr. Vishal Raghunath Mundhe, added more glitters to the event by giving a small speech that described the remarkable journey of the organization. He also shared his experiences and hardships encountered during the span of SATTVA's lifetime. As he always takes pride in saying that Sattva was established with a vision to deliver "Assured Quality Services for Engineering and Technological Needs", he highlighted that we as Sattva have successfully delivered more than 125 projects across different continents of the world with a wide variety of projects covering all phases of Engineering as well as all spectrum of Process industry. He exclaimed that this was only possible with the dedication of the employees, associates, and good business relationships with the clients.
At SATTVA EngiTech (SET), we recognize and honor outstanding individuals through various categories that embody our core values of "Innovation, Integrity, Teamwork, and Performance". This year's Performance Awards have been conferred to the performers by Our first director "Mrs. Shakuntala Raghunath Mundhe".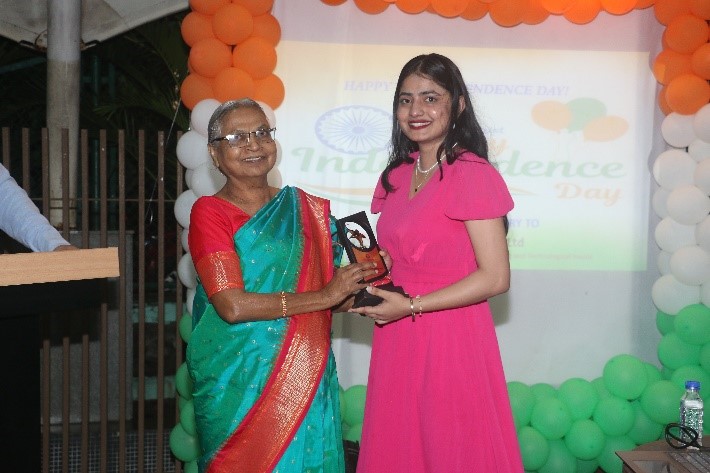 The "Star of the Year" was merited by "Ms. Saniya Zakir Hussain Khan" for her astonishing performance while delivering high-value and technically challenging tasks with unmatched dedication and extraordinary support as well as remarkable guidance to junior team members to deliver in time with quality.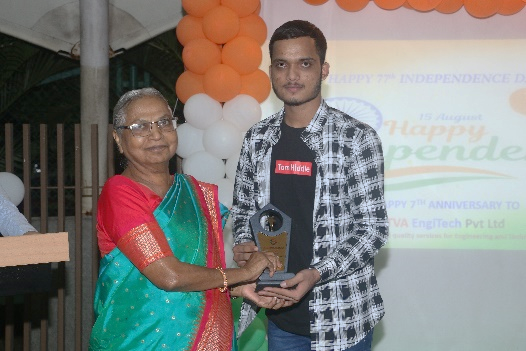 The "Support Star of the Year" has been bestowed upon "Mr. Mayur Bobhate", whose dedication and commitment have consistently demonstrated the essence of exceptional support.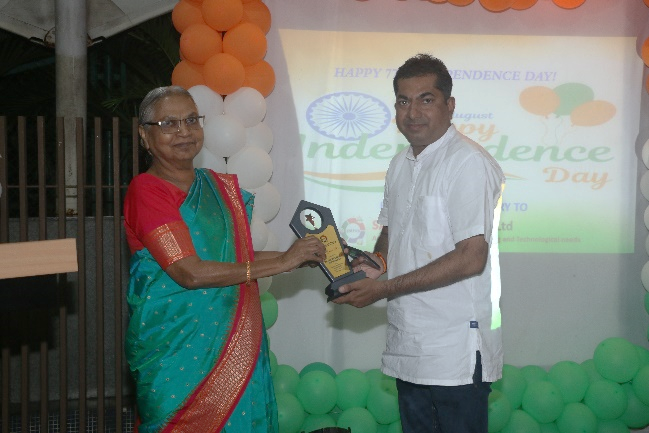 Acknowledging long-term commitment, the "5-Year Completion Award" has been conferred upon "Mr. Dnyaneshwar Suryawanshi", for his unwavering loyalty and substantial contributions over the years.